Youth Retreats
Do you want to join us for a SATURDAY day retreat! For anyone in Grades 7 – 12. It's a day full of fun, fellowship, tiredness and great memories! Here's more information (go to the bottom to register)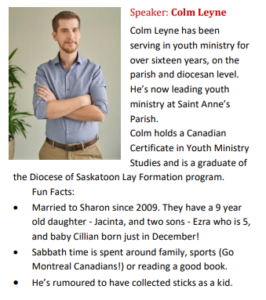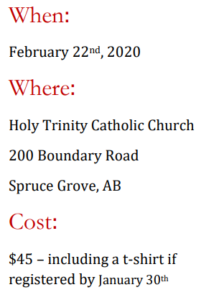 To register follow these three steps:
– if you register before January 30th, YOU GET A FREE T-SHIRT (AT NO EXTRA COST)
– bring the form, along with the $45.00 to Sara at St. Thomas More Parish before February 17th.
– convince a friend to come along with you!
– Sara will schedule carpooling for the day
PRAY, PLAY AND PARTY ON FEBRUARY 22ND!
If you have more questions – contact me- Sara: youthfamily.stm@caedm.ca or 780-434-6313 ext 223