Welcome to St. Thomas More Catholic Parish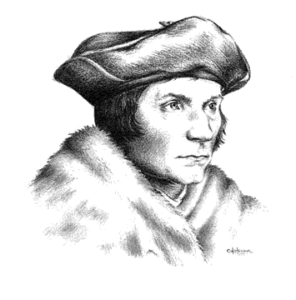 Parish News
Parish Pictorial Directory
– Help us complete our Parish Family Album! There is no cost to sign up and you get a free directory! Photos will be taken at the church in October and November. Parishioners are not obligated to purchase photos. But participants will receive a $20 voucher which they can use toward the purchase of a portrait package if they are interested in doing do. Appointment registrations can be made after weekend masses or you can
Register Online
. If you have any questions or if you need to change/cancel your appointment, please contact
Mary Ann (780-686-8886 / maryann.sosa@shaw.ca) or Leo (780-266-9832 / leonardo.sosa@shaw.ca).
October is the Month of the Holy Rosary
– This month, make a point to learn more about and pray the Holy Rosary. In doing so, you will learn more about Christ, the Blessed Mother, the Church, and yourself as a disciple of Christ. More information:
Marian Resources on FORMED
(PDF),
25 Rosary Facts
(PDF).
Weekend Mass Times
Saturday Vigil Mass at
5 pm
Sunday Mass at
8:30 am, 10 am, 12 noon, 6 pm
The Rosary is prayed communally 30 minutes before all weekend Masses except before the Sunday 10 am mass when the Chaplet of Divine Mercy is prayed at 9:45 am.
Weekday Masses & Services
Tuesday: Mass 7 pm
Eucharistic Adoration & Benediction: 6 pm
Thursday: Mass 9 am
Friday: Mass 9 am
Reconciliation
is available 30 minutes before all weekday masses,
at 4 pm on Saturdays, and by appointment.
First Fridays & First Saturdays
First Friday (of each month):
Mass 9 am, Eucharistic Adoration following until Benediction at 3 pm
More info
(PDF)
First Saturday
(following a First Friday):
Rosary 8:40 am, Mass 9 am followed by a 15 minute guided Rosary mystery meditation
More info
(PDF)