Youth Ministry
During these unprecedented times of the coronavirus outbreak, we have cancelled all of our Parish Youth Ministry.
If you have any concerns or questions contact the Parish at
780-434-6313
Youth Ministry
Welcome!
Life isn't always easy. Often we are just looking for a place to belong, to be understood, and to be loved. This is the Catholic Church and this is what we hope our programs are for the youth of St. Thomas More Parish!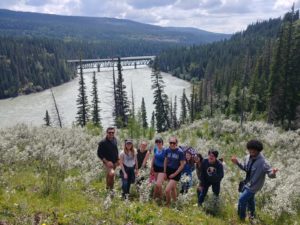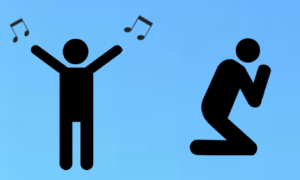 Online Vacation Bible School
We are hosting a FREE Online Vacation Bible School from July 6-10, 2020 for children aged 5-10.
Included are:
Cat Chat Action Song Videos
Bible Verse Music Videos

10 Cat Chat VBS songs

Printable faith and craft activities
Game activities
Daily saint story & coloring pages
Prayers
Contact Sophia Rothwell

Conquest
is a Catholic Youth Ministry Program for
boys
ages
10 to 14 years
and is designed to instill virtue, develop character, and encourage spiritual growth, all in an atmosphere of fun and adventure.
Gatherings are held Wednesdays between September and May.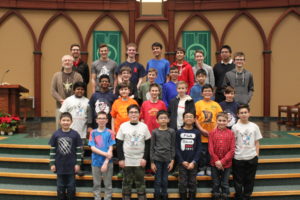 Challenge is a Catholic Girls Youth Ministry program in which girls aged 10-14 years, grow in virtue, friendship and their Catholic faith in a fun community environment.
Gatherings are held Wednesdays between September and May.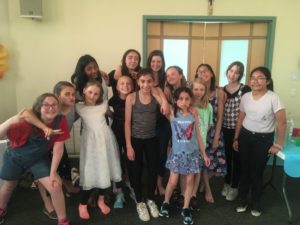 ANCHOR
Youth Group
FREE food, fun, and much more! Everyone in High School is welcome to ANCHOR. It's a great place to hang out, play games, and grow in our faith – seriously we talk all about life's complicated questions.
Youth Rally
& Retreats
Based on personal experience, we know that Rallys and Retreats are exciting ways to grow deeper into your faith – and have lots of fun! That's why we want young people from this parish to experience God in this way!

Children's Choir
Everyone from Grade 4-9 is welcome to join the Children's Choir. We rehearse Thursday evenings from Sept-May. We sing once per month usually at 10 am Mass at St. Thomas More. The choir is directed by Samantha Strilchuk.
K4J is a program that motivates children ages 6 – 9 years old to live virtue and love through their Catholic faith. We meet once a month to discuss our Virtue of the Month, Our Saint of the Month, and learn about our Catholic faith through games, skits, crafts, and song. We are then encouraged throughout the rest of the month at home with our take-home-packs.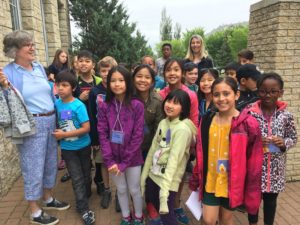 Youth Mass Involvement
Have you ever wanted to participate in Mass but didn't know how you could get involved? There are so many ministries for you! Youth Mass takes place every Sunday at 5:00 pm.
Altar Server (ages 10-18) (Altar Servers serve at every Mass)
Youth Lectors (for anyone who has completed their Baptism and 1st Communion)
Youth Ushers (Grade 6 and older)
Youth Mass Music Group (Anyone grade 10 and up, to Sing or Play an instrument)
For more information about any of these ministries please contact the Parish Office!