Youth Ministry
Welcome!
Life isn't always easy. Often we are just looking for a place to belong, to be understood, and to be loved. This is the Catholic Church and this is what we hope our programs are for the youth of St. Thomas More Parish!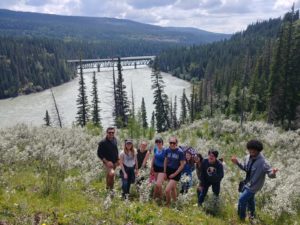 STM
Youth Group
FREE food, fun, and much more! Everyone in grades 9-12 is welcome to St. Thomas More Youth Group. It's a great place to hang out, play games, and grow in our faith – seriously we talk all about life's complicated questions.
Youth Rally
& Retreats
Based on personal experience, we know that Rallys and Retreats are exciting ways to grow deeper into your faith – and have lots of fun! That's why we want young people from this parish to experience God in this way!

Children's Choir
Everyone from Grade 4-9 is welcome to join the Children's Choir. We rehearse Thursday evenings from Sept-May. We sing once per month usually at 10 am Mass at St. Thomas More.