Welcome to St. Thomas More Catholic Parish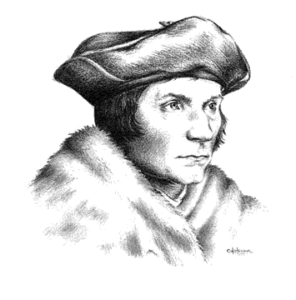 The Assembly of Priests will be held in Jasper
the week of May 16-20. There will be no regularly scheduled weekday Masses celebrated during this time, however, there will be a special healing Mass on Tuesday, May 17 (please see this week's bulletin for details).
Weekend Mass Times
Saturday Vigil Mass at
Sunday Mass at
8 am, 10 am, 12 noon, 5 pm
Weekday Masses & Services
Tuesday: Mass 6 pm
Eucharistic Adoration & Benediction: 5 pm
Wednesday: Mass 9 am

Thursday: Mass 9 am
Friday: Mass 9 am
Reconciliation
The sacrament of reconciliation is available 60 minutes before all weekday masses (morning and evening), and by appointment.
Parish Bulletin
Parish Pastor
Fr. Mark McGee has been named pastor of St. Thomas More Parish effective April 30. Please find a letter containing an important announcement from Fr. Mitch
here
.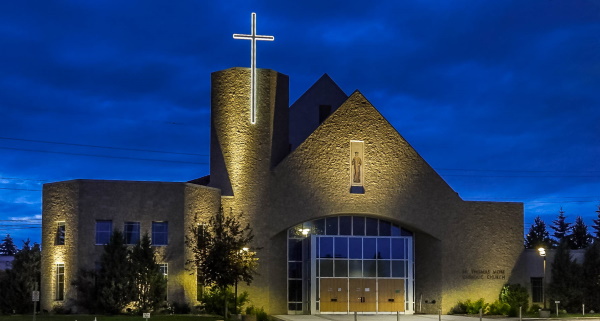 Synod Prayer
We stand before You, Holy Spirit,
as we gather together in Your name.
With You alone to guide us,
make Yourself at home in our hearts;
Teach us the way we must go
and how we are to pursue it.
We are weak and sinful;
do not let us promote disorder.
Do not let ignorance lead us down the wrong path
nor partiality influence our actions.
Let us find in You our unity
so that we may journey together to eternal life
and not stray from the way of truth and what is right.
All this we ask of You,
who are at work in every place and time,
in the communion of the Father and the Son,
forever and ever. Amen.