Welcome to St. Thomas More Catholic Parish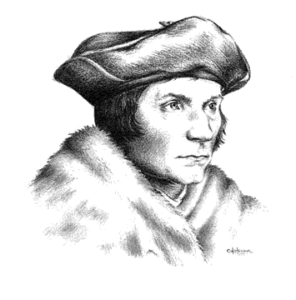 Parish Update
During the COVID-19 pandemic, public celebrations of the Mass have been cancelled until further notice. Read more. Archbishop Smith has granted to all the Catholic faithful a dispensation from their Sunday obligation.
Fr. Mitch has put together some prayers, for you to pray during this difficult time: Come Close to God in Daily Prayer.
Anyone needing outreach or support is asked to contact the office at 780-434-6313, and Fr. Mitch or a deacon will return the message.
Livestream Masses
Mass for Palm Sunday (April 5th)
Parish Bulletin
The church will remain open weekdays from 9-4 pm for continued contact with office staff and for a moment of quiet, private, individual prayer. However, all vulnerable members (young, elderly, those feeling unwell) should remain home.
Confession: there is opportunity for confession Monday to Friday between 9-10 am and 4-5 pm.
Adoration: private Adoration of the Blessed Sacrament will take place from 4-5 pm Monday to Friday (except Holy Thursday and Good Friday)
Revised Easter Schedule
Mass of the Lord's Supper (Holy Thursday) – livestreamed mass on Thursday April 9 at 7 pm

Good Friday April 10

– you are encouraged to do private adoration of the cross, meditations, and Stations of the Cross, from your own homes.
Easter Sunday – Resurrection of the Lord – livestreamed mass on Sunday April 12 at 8 am


Refer to the Holy Week at Home resource from Liturgical Press.

Pray the Divine Mercy Novena and Chaplet at home (from Good Friday to Divine Mercy Sunday April 19) – Novena and Chaplet to Divine Mercy (PDF). Background Info (PDF)
Donations
To donate or make your Sunday offering or donate to our parish:
1. Download the parish
Authorization Form
for Pre-Authorized Donations (PAD)
2. Donate through the
Archdiocese website
3. Donate through
Canada Helps
4. Put donations
in the mail (210 Haddow Close, Edmonton, AB, T6R 2P3)
Thank you for continuing to remember the parish and its ongoing maintenance during this troubled time.
My dear Brothers and Sisters in Christ,
St. Thomas More Parish is a varied and diverse community. We come in all shapes and sizes; we vary in our looks and in our ages. But we share a common belief and are committed to our Catholic Faith. We are members of the Body of Christ. We are His Church.
If we want our parish to continue to be vibrant, welcoming, fruitful and prayerful, it is up to each person to do their part. Each of us, from the youngest to the oldest, from the smallest to the biggest, is called to share their time, talent and treasure.
Many of you are already involved in the life of our parish. And with your ongoing help, our parish will continue to grow and prosper. I encourage you to ask yourself, "What am I doing for God and my community?"
May God continue to bless us all.
Fr. Mitchell Fidyka, Pastor