Welcome to St. Thomas More Catholic Parish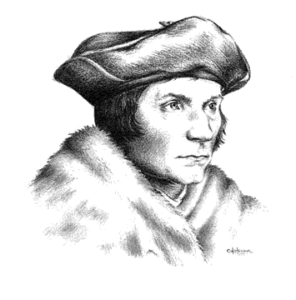 Welcome to Fr. Mark McGee, our new pastor!
Masks are not mandatory, but you may wear one if you are more comfortable doing so.
On Pentecost Sunday (June 5th), the archbishop lifted the COVID-19 dispensation for the Sunday obligation. The lifting of the
dispensation means that Catholics are obligated to attend Mass in person; live streams do not fulfill the obligation. Our parish is no longer livestreaming weekend mass. Catholics who have a serious reason to not attend, such as illness or being homebound, are excused by the church. If you are unsure about your situation, please speak with Fr. Mark.
Weekend Mass Times
Saturday Vigil Mass at
Sunday Mass at
8 am, 10 am, 12 noon, 5 pm
Weekday Masses & Services
**new mass times effective July 1
Monday:
Mass 5 pm, followed by Eucharistic Adoration & Benediction
Tuesday: Mass 5 pm
Wednesday: Mass 9 am

Thursday: Mass 5 pm
Friday: Mass 9 am
Reconciliation
The sacrament of reconciliation is available by appointment or 60 minutes before all weekday masses (morning and evening). Effective July 1, the sacrament of reconciliation will be available on Saturdays from 3:30-4:30 pm (not at 8 am).
Parish Bulletin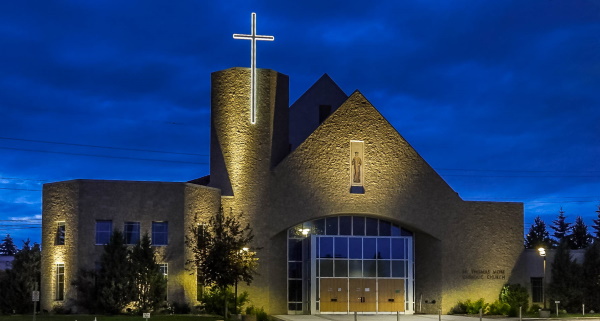 Synod Prayer
We stand before You, Holy Spirit,
as we gather together in Your name.
With You alone to guide us,
make Yourself at home in our hearts;
Teach us the way we must go
and how we are to pursue it.
We are weak and sinful;
do not let us promote disorder.
Do not let ignorance lead us down the wrong path
nor partiality influence our actions.
Let us find in You our unity
so that we may journey together to eternal life
and not stray from the way of truth and what is right.
All this we ask of You,
who are at work in every place and time,
in the communion of the Father and the Son,
forever and ever. Amen.