Confirmation

"In Confirmation the soul of a baptized Christian is imprinted with a permanent seal that can be received only once and marks this individual forever as a Christian. The gift of the Holy Spirit is the strength from above in which this individual puts the grace of his baptism into practice through his life and acts as a 'witness' for Christ."
St. Thomas More
Confirmation Program 2019
At St. Thomas More, the sacrament of Confirmation is celebrated for youth in Grades 7-12, in Fall 2019. Confirmands (those to be confirmed) must go through the confirmation preparation, be properly disposed to receive the sacrament and be able to renew their baptismal promises. * If your child is the age of Confirmation and has not yet received the Sacrament of 1st Reconciliation or 1st Communion, they can receive all of these sacraments at this time!
Interested in Registering?
follow the steps below:
Come to ONE of the following drop-in registration dates:
Tuesdays, June 4th, 11th, 18th, 25th 3:30 pm – 7:00 pm
@ St. Thomas More Parish in the Youth Room
Please complete both sides of the Confirmation Materials & Registration Form- 2019

If you have any questions or concerns, let us know when you drop off the form.

Don't forget to bring:

A copy of the Confirmand's Baptism certificate, along with the complete address of the church of Baptism (preferred is the email address). (If not in English the complete certificate must be translated into English).
$30.00 for the program materials
Other Questions
This is a big step in your faith journey — so of course you have a few questions! We've tried to answer all your questions about sponsors, dress code and much more here!
Service Opportunities at St. Thomas More Parish
Almost ready…. This will be updated in June 2019!
We will be using the Confirmation program designed by Dynamic Catholic! The beautiful genius of the program includes the ability to access ALL of the lessons online! Feel free to go through the lessons as a family over the summer, or rewatch any of the videos after a lesson!
Start learning now!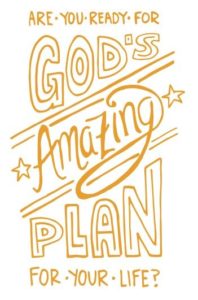 Pictures from Confirmation 2018
What did youth say about Confirmation 2018?
"I learned that no matter the cost, God will be there with me"
"The lessons were interesting and weren't as boring as I thought"
"At first I was nervous but in the end, I was sad that Confirmation would be over. Confirmation and the Confirmation prep lessons helped me open up to other people."